Sylvia URIBE
New Director of Education at APSP
The Association of Pool and Spa Professionals (APSP) announced today that Silvia Uribe has been promoted to Director of Education, effective immediately. In her new role, Uribe will be responsible for developing and growing APSP University's certification programs and the overall strategic direction of APSP University.
"We are delighted that Silvia will be leading APSP's education," said Lawrence Caniglia, President and CEO of APSP. Over the past year, she has done a great job strengthening our educational offerings and expanding our lineup. Silvia is a passionate leader who consistently develops new strategies that exceed expectations while growing our programs."

In her prior role as Senior Manager, Global Training & Education, Uribe developed programming, content and strategy for APSP University's Professional Pool & Spa Operator (PPSO) Course. Under Uribe's leadership, APSP University successful launched and is growing the PPSO Course in multiple formats throughout the United States and abroad.

For over 25 years, Uribe has been highly active in training development and instruction in both multicultural and multilingual environments. Prior to working with APSP, she worked for the National Swimming Pool Foundation (NSPF) directing and growing their international training programs. In additional to her work with the industry, she has extensive experience working in multilingual environments as a professor at a private academy and in a state university and as certified interpreter and translator with the court systems in Arizona and Colorado.

"Silvia joined APSP in 2017. This was an important time in APSP's history when we were focused on revamping and advancing our APSP education offerings—transforming the way we do business," said APSP Vice President of Technical and Standards Carvin DiGiovanni." "Given Silvia's wealth of experience and passion, I'm confident that she will play an integral role in transforming our educational offerings for the industry. We are delighted in having Silvia on our team."

"I'm thrilled to be directing the APSP education team", said APSP's Director of Education, Silvia Uribe. "Over the past year, APSP has made some great investments in pool and spa education and I look forward to building on that success to keep APSP at the forefront of what students demand and the industry needs."

Uribe grew up oversees, moving to the United States in the late 80's. She graduated with a B.A. in business administration. Currently, she resides in Colorado with her husband and has two sons and a grandson.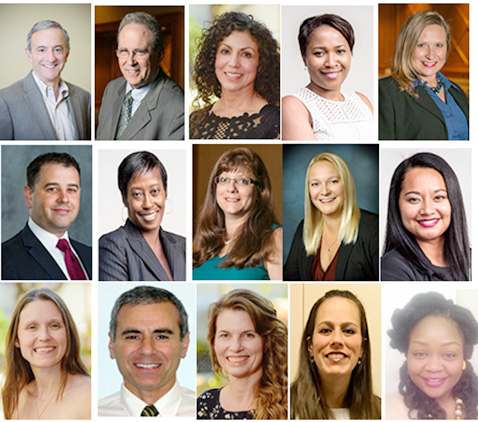 APSP Education Department'staff