The opening of this branch corresponds to the group's international expansion strategy in emerging markets and of bringing its distribution closer to the clients.
These new branches, which belong to the AstralPool holding, began its operations this January, to be dedicated to the distribution of the group's accessories and components.
The objective of these new branches is to take advantage of the expectations for growth in the sector in Cyprus and Belgium, especially when it comes to residential swimming pools.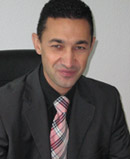 The Fluidra Belgian subsidiary will be directed by Stéphane Figueroa
, who has a wide experience in this field, and is currently manager of the French branch. The new Fluidra facilities will employ 4 people and have a surface of 1,300 m².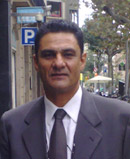 The Fluidra Cyprian branch will be managed by Nicos Xenis
, who has a large knowledge base precisely in this area. Fluidra expects to bill in the range of 2.6 million Euros in the Cyprian market and to maintain a 20% growth.