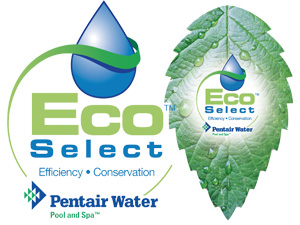 Ecology is a major concern these days.
That is the reason why
Pentair Water Pool & Spa™
has decided to go green and will introduce
the Eco Select™
Brand for their environmentally friendly products
during the Lyon Pool show 2008
.
The purpose of this new commitment is, for the company, to save energy, conserve water, eliminate noise, and therefore save money and respect the environment.