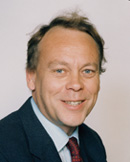 Richard Carrington
Calorex
Heat Pumps has reaffirmed its top level manufacturing pedigree with the confirmation it has achieved the ISO 9001 benchmark, the standard for quality management systems worldwide.
"
In this ever-competitive world of cheap imports, Calorex wanted to make a statement to customers with unequivocal reassurance of quality products produced by a quality company
," says managing director
Richard Carrington
.
Calorex
has doubled its investment in R&D in the past three years and increased by 15% its production facilities capacity at the Essex headquarters. The company is particularly proud of its diverse range of products that cover applications from small residential swimming pool heating through to complete environmental control systems for commercial pools.