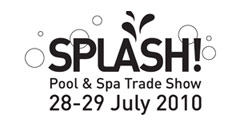 Three of the most well-known and respected experts in the field of swimming pool design and construction, Skip Phillips, David Tisherman and Brian Van Bower, will be heading to Australia to take part in SPLASH! on the Gold Coast on July 28 and 29.
As co-founders of Genesis 3, they are recognised internationally as playing a major role in professionalising the industry, introducing the concept of "Watershaping" to swimming pool design, and generally raising the bar in terms of creative design and construction.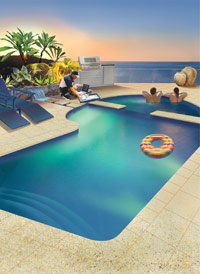 "We are excited to be attenging the SPLASH! show,"
says
Brian Van Bower.
"We view the pool industry from a global perspective and see the potential for sharing ideas and knowledge from all points of view".
Genesis 3 has presented programs in Germany, France, Italy, Indonesia, Spain and many other countries. In addition they have organised educational tours of water related architectural projects worldwide.
"Our students come from all areas and backgrounds but come together with a shared passion for becoming better in design, renovation, service and construction of water-
Related projects"
he says.
The SPLASH! program will include
"The Beauty of the Edge: Vanishing Edges, Perimeter Overflows and Wet Deck Projects"
by Skip Phillips, considered by many to be the leading authority on these applications. The program will also include David Tisherman's
"Understanding the Elements of Renovation".
Genesis 3's participation at SPLASH! is sponsored by
Pentair.
The SPLASH! Pool & Spa Trade Show is taking place at Jupiters on the Gold Coast from 28-29 July 2010.
Visitor attendance for the 2008 event exceeded 1500 with delegates from fifteen countries and every state of Australia. The event provides unparalleled networking opportunities for the industry, on the exhibition floor and during post show features including the Welcome Reception, SPLASH! Environmental Awards and the Andrew Simons Memorial Golf Day.
The Workshops and seminars cover a range of local and international topics and the complete program will be available early in 2010.