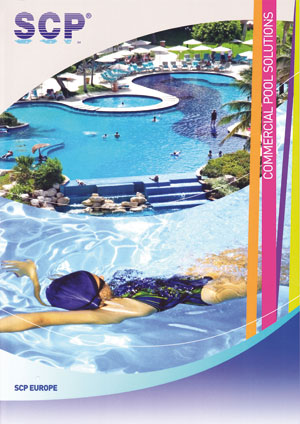 Present in the private market in Europe since 1998 and with 14 agencies in 7 countries, SCP Europe confirms its breakthrough into the public pool market with its launch of a new catalogue specifically for building materials, renovation, and commercial pool equipment.
For this new edition, more than 120 pages in French and English bring together diagrams, data, technical characteristics, and measure conversion tables etc. along with all the products available, in order to facilitate the reading and choice of professionals.
There are no less than 40 manufacturers of the most important brands on the market which adds a further 200 new products and items to this guide, including infinity spas, speed-controlled pumps, new spotlights and LED bulbs, new ranges of heat pumps and electric robots.
All this is complemented by numerous ranges of sealing parts, fittings for pools, heating systems etc., creating a complete tool for professionals and research departments working towards the creation of public or semi-public pools.