On 25th October, the annual «Totally Hayward» dinner was held at LMP POOL PARTS, with all its clients who are members of the programme, and the Hayward team.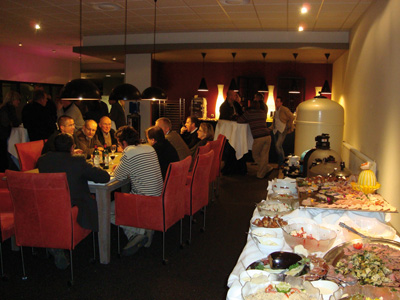 This enjoyable evening was also the opportunity to analyse the season and for sharing ideas for the future around a good meal during a festive evening.
For LMP, belonging to the «Totally Hayward» network is based, above all, on mutual trust, the foundation for a successful partnership.
LMP offers a complete range of high-performance equipment for private pools to its «Totally Hayward» partners. These products are all designed to work in perfect synergy, are highly reliable and long lasting.
This year again, Hayward, through LMP POOL PARTS, has made every effort to enable LMP's pool builder partners to progress even further in efficiency.
In fact, the marketing support that it offers is built on the four pillars of business development: control over the sales outlet, communication tools - especially the Internet, promotions, and customer loyalty.