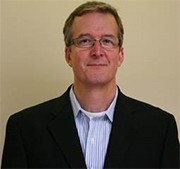 Vice President – Marketing of Hayward Industries,
David MacNair
David MacNair has been named Vice President – Marketing of Hayward Industries.
David will manage the global brand for the largest manufacturer of residential swimming pool equipment in the world, as well as oversee the company's channel marketing initiatives with its dealer network and various trade partners.

MacNair has more than 25 years of progressive marketing leadership experience in various marketing channels, including his most recent role as Vice President, Global Marketing & Strategic Development for InSinkErator, a Division of Emerson Electric Company. Prior to InSinkErator, he was the Director of Marketing, Healthcare Products for Sunbeam Corporation and a Marketing Manager of Worldwide New Product Development for Polaroid Corporation.

Hayward Industries, Inc. President Clark Hale said, "David understands the importance of building Hayward's global brand and also recognizes the great importance we place on supporting and building our relationships with our dealers and key trade partners. We are thrilled to have someone with his proven track record in both trade and consumer channel marketing on our team. He's going to fit in very well here at Hayward."

"I am excited to be part of the Hayward team," MacNair said. "I was drawn to this company because of its unrivaled product development, technology, leadership and talent. I am looking forward to working with Hayward's partners as we take our successful working relationship to new heights."

MacNair earned an M.B.A. degree in Marketing from the University of Washington, and a B.A. Degree in Economics from Claremont McKenna College, in Claremont, California.
He and his family will relocate from Libertyville, Ill. to New Jersey.