35 years after its creation, the World Pool and Spa Exhibition - recently rebranded Piscine Global to reflect a new market position - is still the benchmark event in its sector, and once again has been recognised and applauded by the swimming pool and spa professionals.

From right across the swimming pool and spa industry they flocked to the 2014 show, underscoring its appeal and reputation and confirming that it is now unmissable.
The international event enabled industry visitors, exhibitors, journalists, federations and institutional players to meet and discuss market trends and prospects while building genuine business opportunities.
559 exhibitors showcased a comprehensive range of 1000 brands dedicated to the construction, maintenance and renovation of private and public swimming pools and spas.
The success of the 2014 show was also reflected by the 16,771 visitors who attended - 6.9% more than at the previous show in 2012, excluding swimming pool industry manufacturers and suppliers. International visitors also rose significantly, epresenting 39% of the total and more than 100 countries outside France.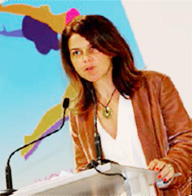 "Piscine Global has become the occasion for all the players to develop their market and place innovation centre stage. Real bonds are being built between visitors and exhibitors, specifiers and opinion-leaders. We were delighted to see visitors interacting enthusiastically with exhibitors, who have adapted to their needs and made real efforts in terms of design, style and R&D to give the market fresh impetus,"
Piscine Global director Noémi Petit says.
The show in figures :
559 exhibitors
1 000 brands
16 771 : visitors
+ 6,9% : increase in visitors
Attendance from the following regions rose particularly strongly:
+ 22,5%

from North America

+ 51,8%

from South America

+ 34%

from Asia

+ 17,5%

from Middle East
Business opportunities
Exhibitors were offered new networking and business opportunities in the form of speed-meetings: nearly 400 short interviews were set up for some thirty exhibitors, resulting in the signature of a number of contracts and lots of well-targeted contacts.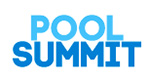 Last but not least, the Pool Summit brought together 20 international federations and nearly 30 managers of large industrial groups. The aim of this event was to discuss market trends and figures from around the world, and set up a network.
Piscine Global 2014 also shone a spotlight on innovations and discoveries, presenting nearly 100 new products in the Top 100 and Pool Eco Attitude area and culminating with a ceremony during which 16 winners were awarded Innovation Trophies.
Future trends were also revealed through the Pool Vision competition, co-organised with the Archi-Europe group and in partnership with the APSP, which presented pools from the USA. 24 architects' projects competed to showcase technical and aesthetic trends and be declared the finest pool in the world. Four projects received awards, in the following categories : private pool, public and hotel pool, spa, and special jury award.

Another resource provided for exhibitors was the Showroom Academy, an area highlighting the ways and means of enhancing and boosting sales and customer relations.
SO NOTE THE DATES FOR THE NEXT PISCINE GLOBAL:
15 TO 18 NOVEMBER 2016!
Find pictures of the show taken by our photographers by clicking HERE