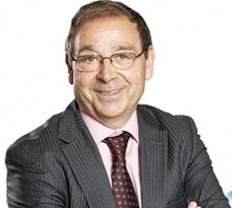 Joan PLANES
On 1 January 2016, Joan PLANES Vila will step down as Chairman of Fluidra's Board of Directors and will become the company's Honorary Chairman. He founded the Fluidra group's first company, "Astral Construcciones Metálicas", in Barcelona in 1969 together with three partners (the Serra, Corbera and Garrigós families).
For 37 years, he ran the group, led its growth and oversaw its national and international expansion until 2006 when he became the Chairman of the Board.
As Honorary Chairman, Joan PLANES will continue to have ties with Fluidra and will bring his great business experience to bear on matters of corporate social responsibility, as well as on schemes to support entrepreneurs.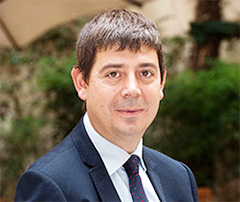 Eloy PLANES
Eloy PLANES, Fluidra's CEO since 2006, has been appointed as the company's Executive President, which will further add to his current responsibilities. He is taking on this role at a key moment in the expansion of the company, which has just presented its 2018 strategic plan that aims at a turnover of 750 million euros.
The Board also approved the appointment of Óscar SERRA, currently a dominical director, as the Vice-Chairman of Fluidra's Board of Directors. Likewise, Gabriel
LÓPEZ
, currently an independent director, has been appointed as the Coordinating Director for the independent directors.