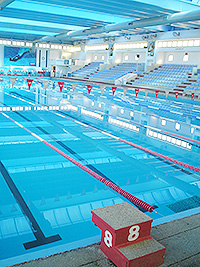 The 2015 European Short Course Swimming Championships took place in Netanya the popular resort city – known as the Riviera of Israel from 2–6 December.
European multiple world record holders and Olympic champions have been competed in a short course (25-meter) pool. The event took place in Israel for the first time, with over 600 swimmers from 47 countries participated over the five days of the championships.
"LEN (the European swimming league) and the Israeli organizers can look back proudly to the 18th European short swimming championship as one of the most successful editions in the history of the event. Apart from registering a participation record, world, European and Championship records fell in succession, courtesy of some of the household names in the world of swimming."
The 12.5x50m cement training pool that used by the swimmers in this European Championships is lined with PROFLEX by Haogenplast PVC REINFORCED MEMBRANES. The pool was built 10 years earlier for an international water polo competition. The project schedule was tight, yet the membranes were installed within a week despite the engineering complexity.
PROFLEX is distributed by SCP Europe.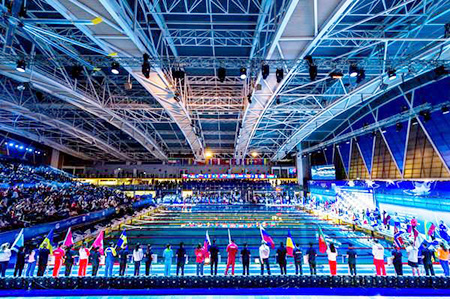 2015 European Short Course Swimming Championships in Netanya