POOL EXPO 2016 is announced to be held in Istanbul Expo Center on 4-7 May 2016, organized by Hannover Messe Sodeks Fuarcilik A.Ş.
The event will gather 55 exhibitors of the Pool, Spa, Sauna Equipment and Accessories sectors in a total of 2.769 sqm stand area. Swimming Pools, Sauna, Steam Rooms, Filtration Systems, Coating Material for Pools, Pipes and Fittings, Mechanical Installation, Treatment, Filtration, Lighting Systems, Pool Closure Systems, Insulation, Heating and Dehumidification Equipment, Disinfection Systems, Insulation Equipment, Water Equipment and Ornamental Ponds are the main product groups of Pool Expo 2016.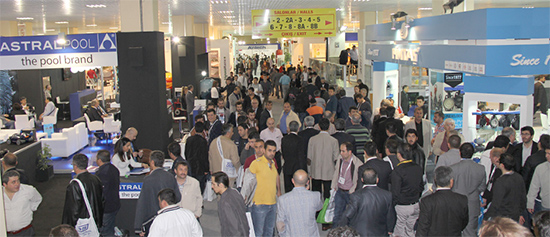 Pool Expo 2016 is an important platform for the exhibitors who want to create new business connections with the both national and international intensive publicity efforts. The show is organized concurrently with ISK-SODEX 2016 (International HVAC, Refrigeration, Pumps, Valves, Fittings, Water Treatment and Insulation Exhibition).

The visitors will have the chance to learn the technological developments and application solutions in the sector from the most correct sources with the seminars and technical presentations which are organized by academic institutions.