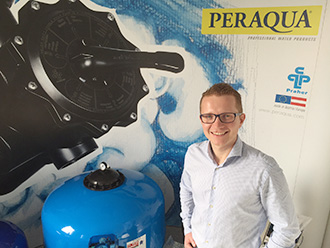 The Engineer Roland Hintersonnleitner joined the Peraqua Austria & Export Sales Team in February 2016.
He is responsible for the technical sales, the training and the marketing in several parts of Austria and Southern Europe.
With more than 10 years'experience in a leading position in the Austrian and global Pool industry, he will be a great support for Peraqua's client base in these regions.
The management and his colleagues told him their wish of a great success in his new and challenging position.