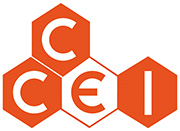 Thierry Noël
After several sluggish years, the Spanish pool market is back on track and offers good prospects for the coming seasons, especially in renovation.
Distributed in Spain over 20 years, CCEI is focusing on the second European swimming pool market by creating a subsidiary in Madrid.

The subsidiary, headed by Thierry NOËL, aims to provide personalized services to the manufacturer's Spanish customers: better sales follow-up, targeted technical sales training, and equipment specifically designed for the Spanish market.

A first response to the specificities of this market: the Limpido chlorinator, with its transparent and luminous cell allowing one to immediately verify the operation of the unit and the state of the cell.
This product is suitable in every aspect to meet the requirements of Spanish clients who often install "casetas", a half-buried machine room, used widely in Spain.
These machine rooms essentially need equipment that is compact, but which can be checked quickly and easily, particularly for water treatment devices.

After Romania, Morocco, Canada and Italy, CCEI pursues its international development strategy by placing its resources at the disposal of professionals who are in direct contact with local markets.

More information : export@ccei.fr