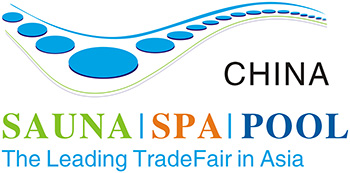 The upcoming Asia Pool & Spa Expo 2017 is to be held in Guangzhou, China from 12-14, May. As Asian leading industry trade show, more International exhibitors take part in Asia Pool & Spa Expo 2017 this year.
In addition to the regular supporters like Pentair, Hayward, Aquarine, etc., below are parts of new featured abroad exhibitors:
1. PROCOPI SA
Procopi is one of the largest manufacturers of swimming pool and spa products in France. With 4 factories, 300 employees and a team of 15 engineers, Procopi is among the right partners for both private and commercial projects.

2. Chemoform AG
Chemoform ranks among the leading suppliers for swimming pools in Germany and Europe. The company offers a broad product portfolio including pool water care, sauna and spa products, swimming pools and accessories as well as complete pool systems and associated technology. With the establishment of a subsidiary in China, Chemoform is entering Chinese and Asian market.

3. NECON GmbH
Founded in 1981, NECON is now a global player in the field of chemical-free water purification. NECON systems are widely used in the fields of swimming pools, SPA, whirlpools, fountains etc.
It is known that Guangdong Province is the largest pools and spas manufacturing bases in Asian region, where Asia Pool & Spa Expo is held in every May. A large number of local BIG brands are the regular exhibitors of Asia Pool & Spa Expo, such as JAZZI, Mona Lisa, LASWIM, PHNIX, Joyspas, Sunrans, Glong and so on.

With the increasing demands of wet leisure market in Asia, Asia Pool & Spa Expo has become a must-attend show both at home and abroad.