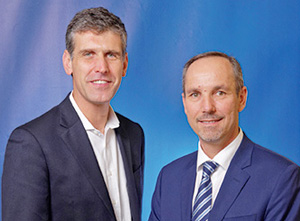 Left, Jérôme PEDRETTI,
Vice President Aquatic Systems
Right, Brice NICOLAS, Director Europe
Pentair Aquatic Systems
Pentair, a global leader in sustainable water solutions, announced that it acquired the business of Zenius SAS.
Headquartered in Carros, France, Zenius is a leading provider of automated and connected solutions to control filtration, water quality, sanitization and heating of residential and semi-commercial swimming pools, and was marketed under the So Blue brand.
Founded in 2010, Zenius is a pioneer in connected pool automation systems. Pentair partnered with Zenius in 2011 to develop the first complete pool automation system available in Europe.
Called IntelliPool, the system allows pool owners and service companies to monitor and control their pool and water quality remotely, and is an integrated part of the Pentair Intelli-family of smart pool solutions.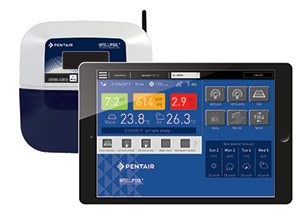 IntelliPool
"As the rise of new communication technologies opens greater opportunities for pool owners and our channel partners to interact with their pools, the addition of Zenius expertise will strengthen our ability to meet the increasing market demand for pool automation systems and interconnected products," said Jerome Pedretti, Vice President, Pentair Aquatic and Environmental Systems.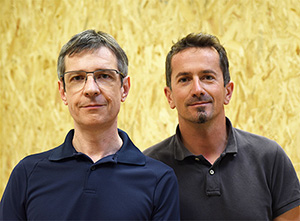 Left, Michel DURAND,
Right, Stéphane COLOMB
The founders of ZENIUS