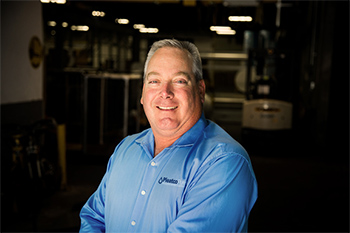 Scott Gleason
Pleatco is pleased to announce and welcome Scott Gleason as the new Vice President Business Development.
Mr. Gleason will play a pivotal role in the development and implementation of business plans to support the continued growth and success of Pleatco, a leading manufacturer of pool and spa filtration products.

Scott joins the Pleatco team after his role as the National Sales Manager for Unicel for the past 16 years. He brings with him vast experience and knowledge of the pool and spa industry, and filtration products.

Howard Smith, CEO, states "We are very excited to welcome Scott to Pleatco. Not only will he bring a wealth of experience to our sales team, but also be a great ambassador for our brand as we concentrate our expansion both domestically and internationally. We recognize Scott's proven track record of success and look forward to having him represent Pleatco."

"I'm proud to be joining the Pleatco team. This is a great opportunity for me to advance professionally and contribute to the ongoing innovation and growth of the company" remarks Scott Gleason.

Scott enjoys all sports, boating, camping and playing golf and spending time with his wife and two daughters.
GLEN COVE, N.Y. – August 1st, 2017