Don't be the one who's left behind! The global wet leisure industry is preparing to gather in the UK at Coventry's Ricoh Arena at the end of January and it promises to be the best international event EVER! Jump in a car, book a plane or a train and kickstart your year – all roads lead to SPATEX 2018.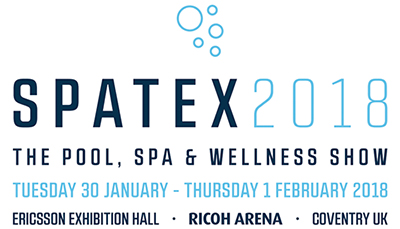 SPATEX is returning BIGGER and BETTER than ever. Meeting demand for more exhibitor space, the floorplan has been increased. Never before in its 22-year history has the SPATEX stage been so big. The impressive cast list features big name leading suppliers plus a galaxy of new names, some from as far away as Canada and America, offering even greater international representation. The spectrum of products is equally broad with a record number of exhibiting spa companies – 25 to date! It all adds up to a global showcase brimming with innovations and newness.
A spotlight on skills

SPATEX is once again hosting a free double seminar and workshop programme. The Institute of Swimming Pool Engineers (ISPE), has pulled out all the stops and curated the best workshop programme to date with a line-up of esteemed industry speakers reprising some of the old favourites along with a good mix of hot new topics.
See the full seminar and workshop programme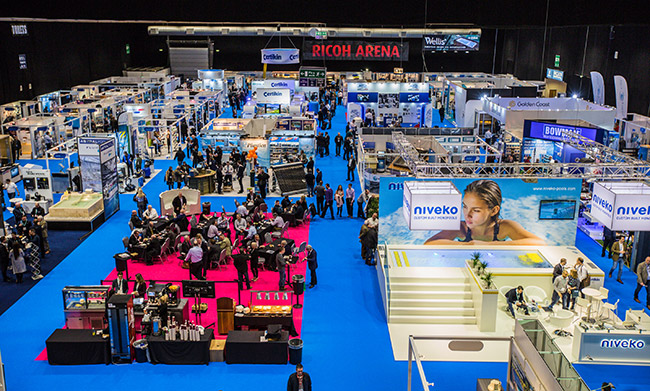 Enjoy the social whirl of SPATEX

There's plenty to keep you occupied in the evenings so combine it with a stay over. On the Tuesday evening, it's the UK's biggest and most prestigious wet leisure awards, that are recognised industry-wide and open to everyone, are live from the Ricoh Arena's Premier Lounge. Hosted by BISHTA and SPATA, the gala evening will include the presentation of the much-coveted European Pool & Spa Awards that will be streamed live across Europe. The traditional British Pool & Hot Tub Awards and the representation of the ISPE Awards will, of course, also be taking centre stage.

For its now famous networking event, SPATEX is holding a Speakeasy 1920s themed after-show party at 5pm on Wednesday 31st in the Ricoh Arena's Clubhouse Bar for lots of fun, free drinks, nibbles and the best networking opportunity in the calendar.

SPATEX is offering a FREE TAXI from Birmingham Int. Airport (20 minutes away) for all its international visitors. Please provide Helen in the SPATEX office (T: +44 (0) 1264 358558) helen@spatex.co.uk with your flight details.
Registration is free and simple here.
Press Release