It is called "Taastrup Svømmehal" the new pool in Høje-Taastrup, a Danish municipality of 50,000 people, a few minutes from the center of Copenhagen.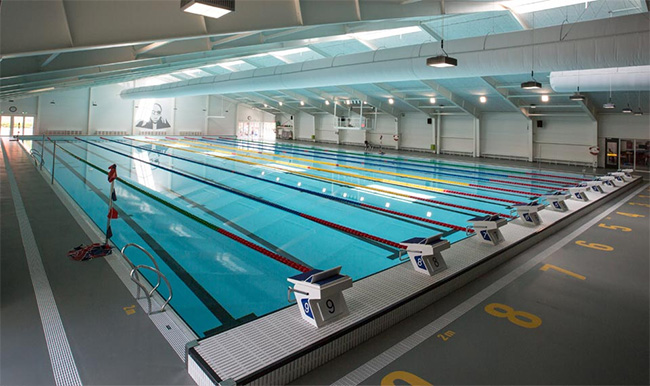 The facility was built by Myrtha Pools in co-operation with DISH, a Myrtha dealer in Denmark, aimed at offering a functional facility: a "turnkey" swimming arena accessible to the most important local swimmers.

Besides the pool, the project includes a building, a ventilation and water treatment plant, as well as the dressing rooms and common spaces designed for offices and restaurants.


During the short-course European swimming championships in 2017, at the Royal Arena in Copenhagen, the Taastrup Svømmehal facility was visited by many European architect delegations deeply interested in the project.