Currently under construction is the Bluewaters development in Dubai which will boast a spectacular skyline with the world's largest observation wheel as its unique centre piece making it poised to become one of the world's major tourism hotspots.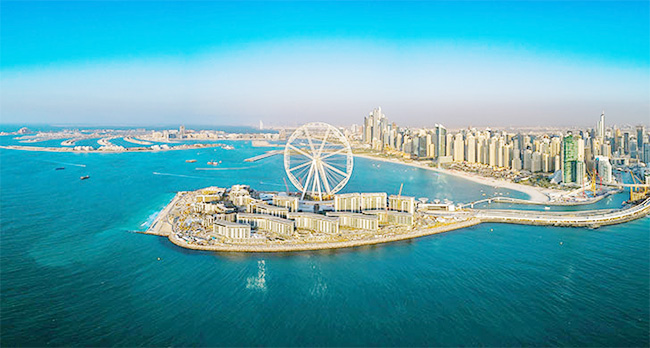 Bluewaters in Dubai
Bluewaters is a man-made mixed-use island located off the coast of Jumeirah Beach Residence. The island will feature distinctive retail, residential, and hospitality zones that includes 13 swimming pools.

With Calorex being a well-known and reliable brand in the UAE, contractors Desert Leisure Group contacted them to be part of this project. Their swimming pool heater chillers were selected for all 13 swimming pools, a total of 22 machines varying in size from Pro-Pac 30BHC's to Pro-Pac 140BHC's and providing a total 1600 kWh heating/1150 kWh of cooling.

Reverse cycle heat pumps are a great means of heating and cooling swimming pool water, and all from one unit.

For this project, efficient use of power, performance and durability were all taken into account during the design stage of this project.

Calorex heat cool pumps are specifically designed for swimming pool heating and cooling – they are not converted air-conditioning units.

This means that all components used in their construction are designed to give maximum efficiency and reliability at swimming pool conditions, even in the toughest climates like the Gulf States.

The units were chosen due to their good reputation in the market and the company's ability to provide industry leading pre-sales technical support to the consultants and contractors.