An insight into the British Pool & Hot Tub Awards from Sallie Leslie-Golding (PR & Marketing Manager – BISHTA and SPATA).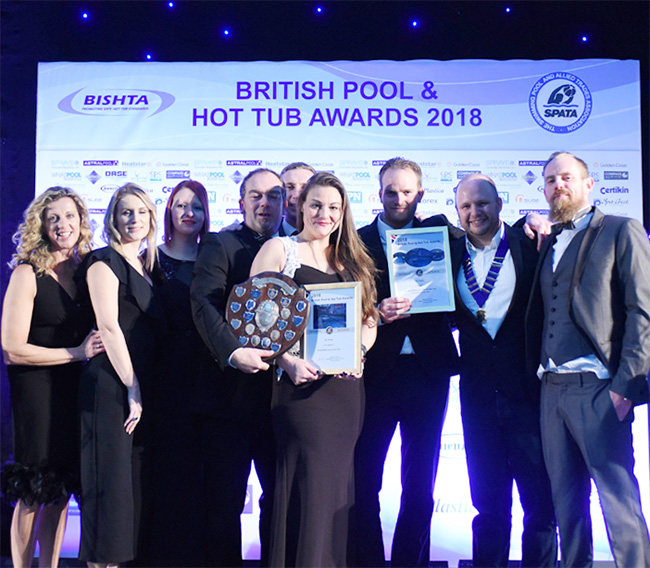 British Pool & Hot Tub Awards 2018 - XL POOLS
Even when business is good, and turnover is healthy, you should never stop marketing your business, and this is where the strength of the British Pool & Hot Tub Awards can help showcase your company and give it the spotlight it deserves.

Being the longest running and most well-established industry awards, the annual British Pool & Hot Tub Awards plays a crucial role in promoting the industry, not only to the trade but most importantly, to nationwide consumer audiences. The SPATA Awards are celebrating their 40th anniversary in 2018, and the BISHTA Awards are celebrating their 10th anniversary.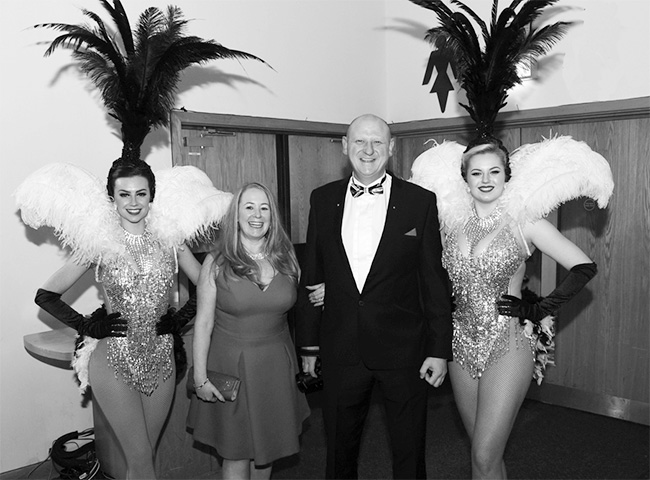 A warm welcome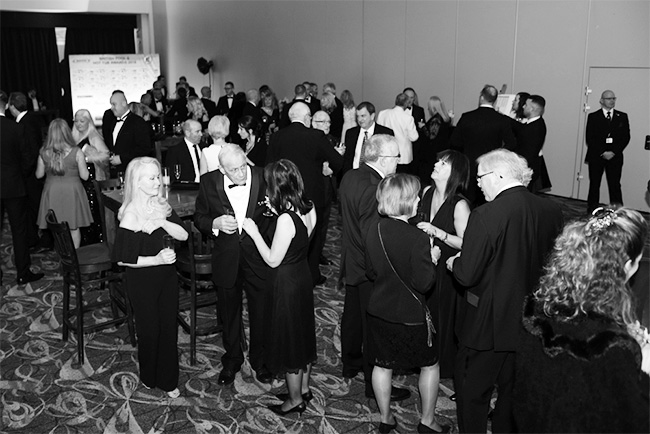 Drinks reception
Judging comes directly from top industry specialists who work on a regular basis with BISHTA and SPATA. Entries are judged where the entries are anonymous; they are thus marked based on the quality of the entry and awarded their points fairly and objectively. Therefore, winning a British Pool & Hot Tub Award is a mark of excellence from the British wet leisure industry.

These awards have also been established to appeal to a broad cross-section of the consumer press. Year on year, the coverage for British Pool & Hot Tub Awards (both locally and nationally) is gaining more and more momentum. The British Pool & Hot Tub Awards are run for the benefit of promoting and celebrating the excellence of BISHTA and SPATA members (nationwide and overseas) endorsing companies who strive for the best, as certified members who work to the recognised Industry standards and the respective Trade Association's Code of Ethics. This provides a crucial message to the press and media which transfers to the consumer audiences, about the importance of looking to BISHTA and SPATA members for 'Peace of Mind' regarding assured standards of quality and service.

| | |
| --- | --- |
| 2018 VIP Guest Sally Gunnell | Treading the Red Carpet - Tanby Pools Team |

Entry is now open for the 2019 British Pool & Hot Tub Awards; a full list of the 2019 categories plus previous year's award winners can be viewed by visiting www.bishta.co.uk / www.spata.co.uk

Entry to the awards is open to all BISHTA and SPATA members, and our top tip for presenting your awards is to collate great images of your projects and assemble as much content as you can about your entry. The content you provide helps to give the judges vital information to mark your entry, but it will also be used to promote your company to the media, should you win an award. In 2018, award winners were featured in an extensive range of local and national consumer and trade publications, which is all part of the service offered to members, so providing ample information about your entry is vital.
Rolling out the Red Carpet

If you win an award, we want to make it a time to remember, and that's why every year we host the British Pool & Hot Tub Awards at the biggest industry night of the year, the Industry Gala Evening hosted by BISHTA and SPATA. Everyone's invited to the evening, whether you are a BISHTA and/or SPATA member (or neither)!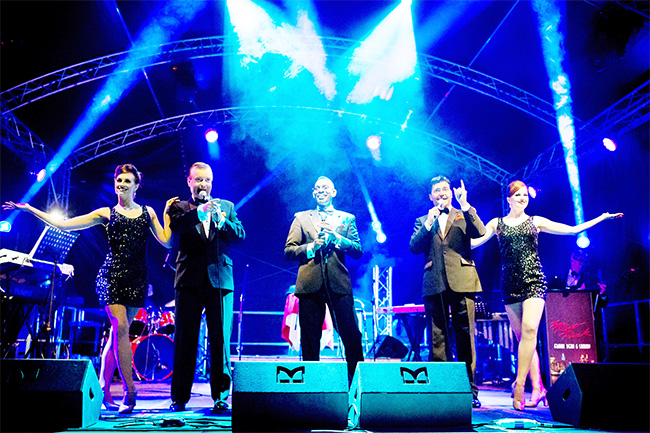 Concert of the Rat Pack Blue

This year, the evening takes place on Tuesday 29th January 2019 in the Premier Lounge at the Ricoh Arena, Coventry (By Ticket Admission Only). Even better still, the Industry Gala Evening is held during SPATEX 2019, giving both those exhibiting and those visiting, a fantastic evening of celebration and what better way to bring the industry together in unity. Ticket information is available by calling BISHTA or SPATA on 01264 356211/0 or emailing admin@bishta.co.uk / admin@spata.co.uk

Press Release