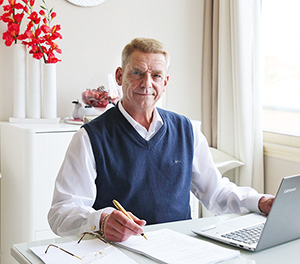 Thierry BIEKENS
Thierry BIEKENS is taking over from Jean-Pierre LOPEZ as General Manager of POOL CARE France for MELSPRING SAS and is moving to Perpignan.
Thierry BIEKENS, a man who needs no introduction, will also continue to look after southern Europe and Africa for Melspring in the Netherlands. He has been at MELSPRING since 1986 and specialises in the field of water treatment.
MELSPRING makes and sells a complete range of chemicals for private and public swimming pools (winter products, organic and inorganic chlorinated products, chlorine-free products, regulators, etc) in about thirty countries.

This business is an off-shoot of the Dutch company behind swimming pool chemicals, MELCHIMIE.
MELSPRING has been running for 80 years, benefiting from its experience in chemistry, and is known all around the world.

The exclusive distributor for 50 years of NIPPON SODA (high-quality calcium hypochlorite) and NISSAN CHEMICAL (one of the best TCCA/NaDCC products in the world), it takes the necessary steps to obtain marketing authorisation for its products under the BIOCIDE regulation (BPR).

Furthermore, MELSPRING INTERNATIONAL BV belongs to the OLMIX group, an international leader in the field of pet food and agrochemicals from algae. The group has several production sites around the world.