Aquatherm Moscow Exhibition, in Russia from 11 to 14 February 2020
Aquatherm Moscow, the largest in Russia, CIS and Eastern Europe international exhibition for domestic and industrial heating, water supply, engineering and plumbing systems, ventilation, air conditioning and equipment for pools, saunas and spas, will run in Moscow on February 11-14, 2020. Within the previous event 29,879 buyers from all Russian regions and 51 countries met 770 exhibitors from 30 countries.

In 2020, for the first time of the 24- year history of Aquatherm Moscow, companies from Brazil and Iran will take part in the exhibition. Moreover, national pavilions of Germany, Italy, Spain, Japan, China, India and Turkey will be presented at Aquatherm Moscow 2020. Many leading companies have already confirmed their participation in the event, including Aquapolis, Aquario, BWT, De Dietrich, Grando, Speck-Pumpen, Dinotec, OSPA, Rollo Solar, etc.
A specialised section dedicated to equipment for pools, spas, saunas
Aquatherm Moscow also includes specialised section "World of Water and Spa" dedicated to equipment, technologies and accessories for pools, saunas and spas. Manufacturers of such equipment may book a stand in this specialised section and easily reach their target audience. "World of Water and Spa" has the official support of Federal Association for Swimming Pool and Wellness (bsw, Germany).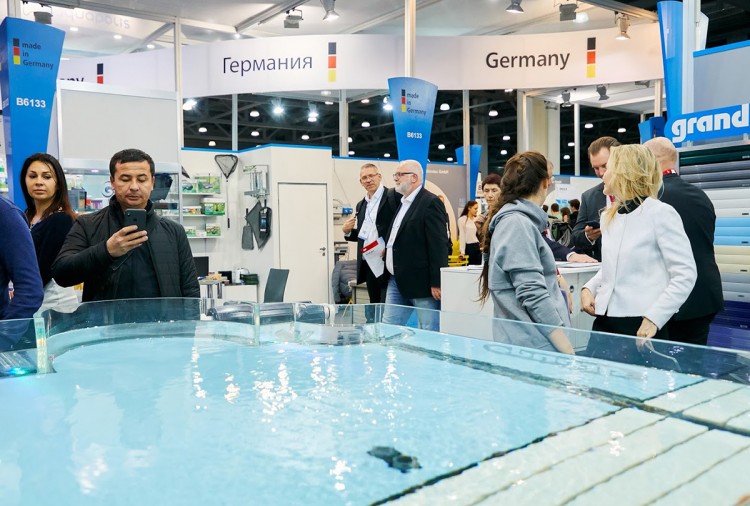 The exhibition offers an exhibition area of a total of almost 40,000 m², aiming to ensure the most effective interaction between market participants - producers, importers, trade companies, design, installation, construction and development companies.