UK Wet Leisure Market remains buoyant
BSPF Managing Director Chris Hayes gives Eurospapoolnews readers some thoughts on what has been happening in the UK wet leisure sector over the past 12 months and some key items for 2020.
Brexit
Given the timing of SPATEX this year and the imminent withdrawal of the UK from the European Union, companies will have been in lengthy discussions about how to shape their price lists to share with the visitors, knowing that there is uncertainty about how 'BREXIT will impact the economy, let alone the wet leisure sector. Retailers understand that there may need to be some flexibility in revisiting prices later in the year, depending on whether the initial changes are positive then this may lead to some growth, or if consumers feel less confident about making large purchases, then demand may temporarily reduce, but this would be expected to recover.
Market confidence
In the UK, the overall market for pools, spas, hot tubs, sauna, steam, wellness and associated wet leisure products and services has continued to evolve and grow. Feedback from the Wet Leisure Survey (undertaken by Golden Coast with support from the BSPF) was optimistic in 2018 for 2019, and the results from the 2019 review was available to share at SPATEX 2020 for the year ahead. The Wet Leisure Survey provides a useful qualitative overview each year on the state of the market.
One of the strongest performing areas remains the hot tub market (especially into holiday parks and homes). With parks often having large sites with lodges or other accommodation, they are seeing the value of having hot tubs or exercise spas as part of a 'must-have' package. Many businesses realise the importance of not only having some kind of product but realising that a robust good quality item will lead to more customer satisfaction longer term and therefore a better return on their investment.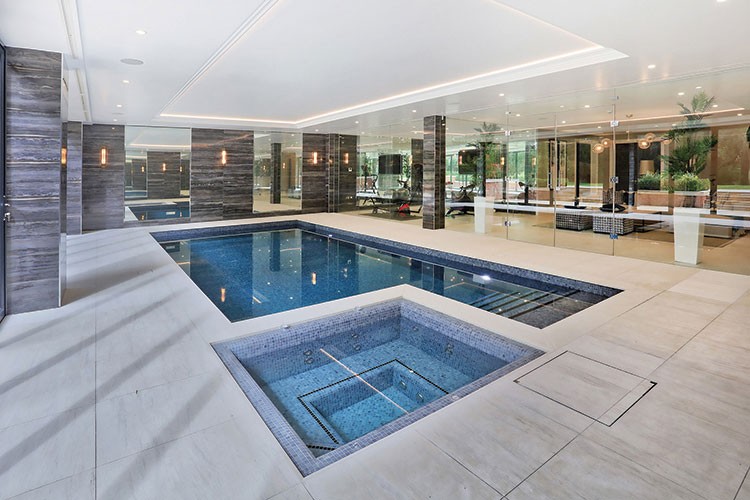 Falcon Pools (SPATA Members)
Knowledge
In the UK, companies employing between 1 - 5 people are the most prevalent in our industry (estimated at 60% of the companies), and their challenge is how to gain the information they need, without taking too much time out of the business and this is where trade association membership can be of assistance through BISHTA and SPATA. For individual members, it is also important to be ISPE members.
There are other partners such as STA and also the Institute of Swimming that are involved in providing qualifications and courses to the wider industry.
The support for Continuing (or Continuous) Professional Development (CPD) continues to grow, and courses/sessions are available via the ISPE, BISHTA and SPATA, who are all actively involved. BISHTA has been playing its part, especially in terms of hot tubs used in holiday parks and homes (often referred to as 'business settings'). There is information from the Health & Safety Executive (HSE) in respect of HSG 282 and there is additional information available in BISHTA's Standards and factsheets. PWTAG has also produced their Hot Tubs for Business publication. It is very encouraging to note that BISHTA's tutors have trained over 1,000 people on the water hygiene management course in the last three years and in that same time, over 100 people have also attended the electrical courses run by BISHTA, via NICEIC. BISHTA also has a partnership with PHTA (formerly APSP) for the delivery of the Certified Hot Tub Technician (CHTT) course, and this is run in the UK with SpaTech Training.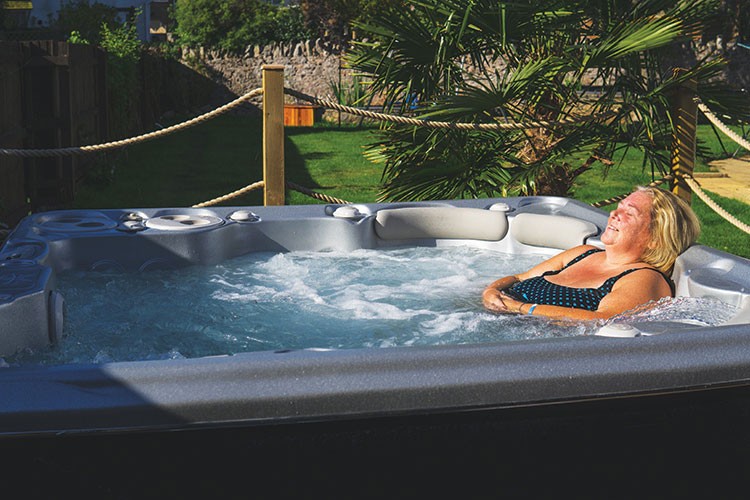 Hydropool Devon (BISHTA Members)
SPATA has assisted a number of its supplier members to provide courses on topics such as heat pumps, liners, sauna & steam, and the latest course under development is for environmental control and ductwork (which is being developed by Astralpool UK and Heatstar), and there has also been input from Calorex to deliver a common syllabus.
SPATEX also plays a vital role in CPD each year, not only of bringing exhibitors and visitors together under the same roof, but also providing an educational platform as well. The workshops provided by the ISPE are very well attended. An additional seminar room caters for other wet leisure partners such as the STA and PWTAG to deliver sessions to their respective audience.
Standards
Knowledge is reinforced by a thorough understanding and following of industry standards for both domestic and commercial pools, hot tubs, saunas, etc. Some standards are developed just in the UK (British Standards), while others are European standards, and yet others are international standards (ISO or IEC). Not only are professionals getting to grips with the various numbers such as BS EN 15288-1 or 16582-2, but they are better understanding what each standard actually covers. This knowledge is enhanced as SPATA has an annual package called British Standards Online (BSOL) where 25 of the most relevant standards to the industry are available to members for just £75+ VAT per year!
Standards for public spas and other wellness subjects such as sweat rooms are currently being developed, and both BISHTA and SPATA have their own respective standards as an additional requirement for its own members to follow.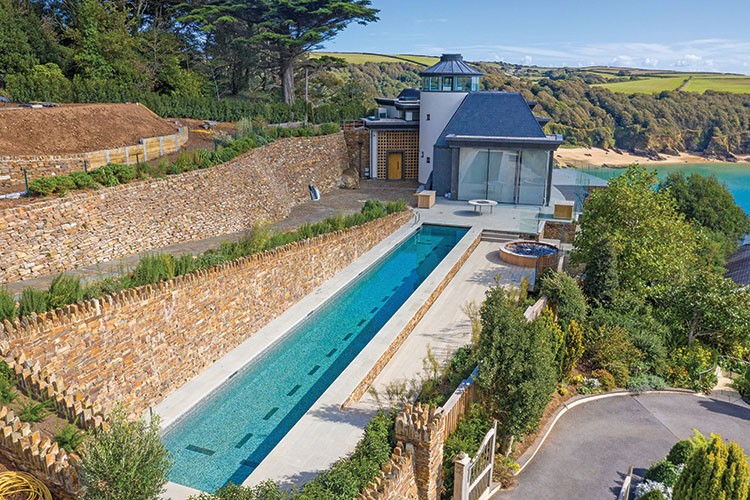 Cannings H2O (SPATA Members)
Working with colleagues overseas
In the UK, there is already a strong manufacturing base for some of the products that our sector needs and this is strengthened by links with overseas suppliers for other products. There is also great value in sharing ideas and practices between National Pool and Spa Associations, and this is reinforced with the UK having representation at the European Union of Swimming Pool and Spa Associations (EUSA). This group of 12 countries meets twice per year to discuss how the market can be assisted with lobbying and what standards may be necessary. Lessons learned are then brought back to the UK to serve the trade associations and their respective members better.
Apart from EUSA, there is also the World Alliance of Pool and Spa Associations (WAPSA). WAPSA is not a membership organisation, but it aims to bring together National Pool and Spa Associations to meet and share appropriate data/statistics. It also aims to shape responses to issues that are happening around the world, such as drowning, drought and developing standards. WAPSA's last meeting was held at Piscina & Wellness in Barcelona and the attendees agreed to continue working to establish regular feedback not only on data but also to work on safety, education and now also environmental sustainability. This year's WAPSA meeting is planned for Piscine Global Europe in Lyon, France in November 2020.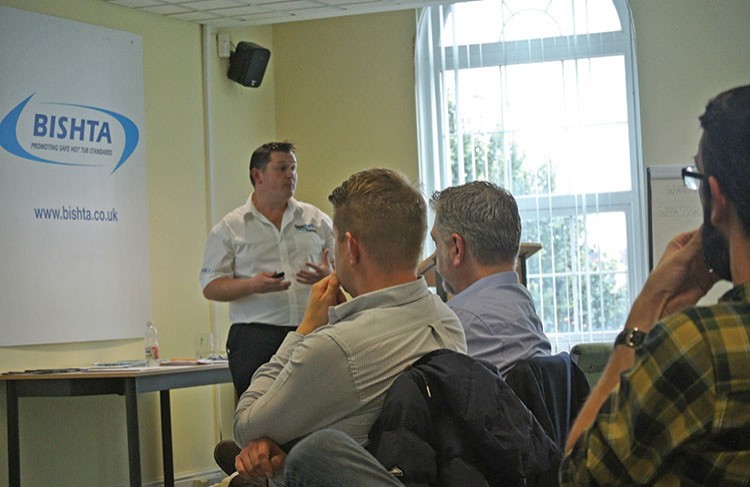 BISHTA Training
'Green' products
With climate change messages firmly in the news, from school strikes to the bush fires in Australia, the role of products that can genuinely help to make energy consumption more carbon neutral (and help to save money/other resources) will continue to grow in the UK. The industry needs to be able to accurately measure payback times for purchasers to make informed choices about investing in sustainable technology. SPATEX will be making a big splash this year on a green theme to play its part in opening up the dialogue wider on how the industry can respond to the ever-increasing demand for labour saving and/or energy-saving technology to make pools, spas and other products more user-friendly.
Financial support from spatex
SPATEX is run 'By the Industry, for the Industry', so the profits made are ploughed back into supporting the promotion of the wet leisure sector. Some of the funds are provided to The SPATEX Foundation, funding initiatives in Training, Education, Research, Sponsorship / Charitable donations.