In November 2021, it will be almost 10 years since PoolCorp opened its first branch in Germany (Blankenhain, in Thuringia). SCP Germany GmbH was created on the 3rd largest European swimming pool market.

SCP Germany GmbH on the 3rd largest European swimming pool market
SCP belongs to the American group PoolCorp, founded in 1993 and listed on the NASDAQ since 1995. The company has over 4,500 employees and 375 branches around the world and is a world leader in the wholesale of equipment and accessories for private and public swimming pools. Over 120,000 swimming pool professionals trust SCP/PoolCorp around the world for their supplies from its wide range of products and services.
SCP has been operating in Europe since 1998 and currently has 16 offices in 8 countries: France, Great Britain, Italy, Portugal, Spain, Belgium, Croatia and Germany.
SCP Germany GmbH offers a wide range of products, including from famous brands that are partners of the PoolCorp group. The company provides ongoing management for stocks of end products and spare parts, offering exclusive brands, exclusive ranges from the main manufacturers on the market, as well as innovative and competitive offers, while keeping to the agreed delivery deadlines.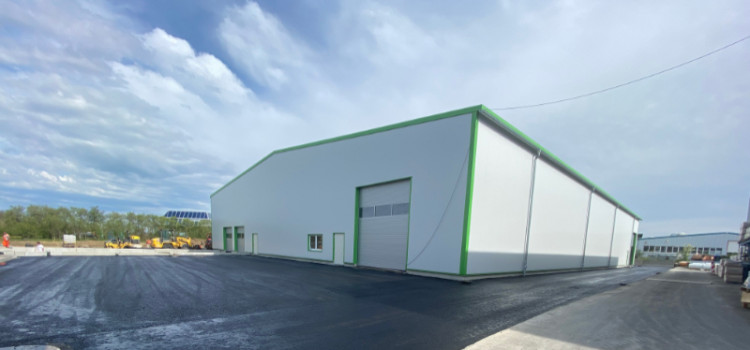 New additional warehouse of SCP Germany
SCP Germany at the service of swimming pool professionals
It has a team of specialists on site who are qualified and trained in next-gen technologies for swimming pools and provide the technical service, pre-sales with an advisory role and after-sales, as well as reactive management of complaints and warranties. The team also offers sales support programmes and marketing tools, as well as assistance for exhibitions and open days.
SCP Germany regularly organises training sessions at its premises, run by representatives of its suppliers and specialist staff. Professionals can therefore get to know all the products offered by SCP before the season starts. A day for dealers is also held every year in order to provide information, exchange ideas and forge long-lasting relationships with the teams.