SPATA (The Swimming Pool & Allied Trades Association) and BISHTA (The British and Irish Spa and Hot Tub Association) have formed a new strategic partnership with UK design, brand and digital marketing agency, Adtrak. The exclusive collaboration means Adtrak is the preferred choice for digital products and marketing services to the members of both associations.
A partnership with UK design, brand and digital marketing agency
Adtrak's reputation for digital success and its experience working with an elite group of global commercial and domestic pool designers resulted in a recommendation from an existing SPATA member. The partnership will allow Adtrak to provide SPATA and BISHTA members with market-leading web design and digital marketing advice, all with the ultimate aim of delivering lead generation and profitable results.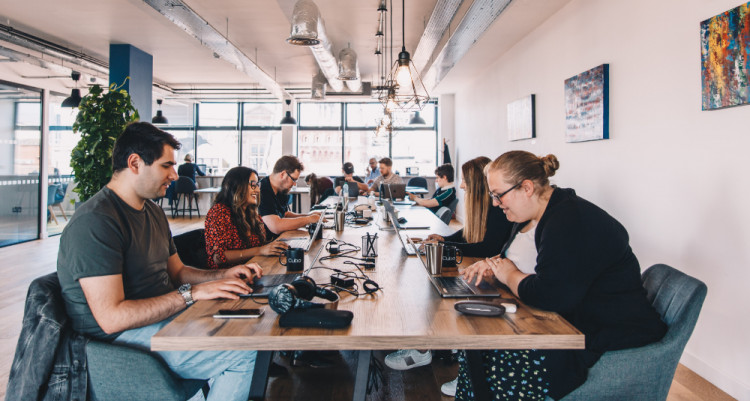 Adtrak office
Chris Hayes (Managing Director of both SPATA and BISHTA) says: "With SPATA celebrating its 60th Anniversary this year and BISHTA celebrating its 20th, both trade associations have built a world-renowned reputation for setting exceptional standards for the combined pool and hot tub industries. Both trade associations aim to provide members with the resources to grow their businesses and offer their customers exceptional service. Adding Adtrak to our extensive members' benefits offering will give members an excellent opportunity to take their businesses to the next level and grow their market share even further."
Established in 1961 and revised in 1971, SPATA (and its predecessor, the Association of Swimming Pool Contractors) is the trade association representing swimming pool companies across the UK and Ireland. All SPATA-approved members work to the SPATA Code of Ethics and SPATA Standards, reassuring consumers that they are purchasing from a trusted company that has been approved.
BISHTA is the trade association representing the British and Irish hot tub and swim spa industry. Setting the standards within the industry, BISHTA ensures that companies engaged in the display and sale of hot tubs are adequately trained in water hygiene management and understand the importance of maintaining these standards.
Adtrak is an award-winning agency celebrating 25 years in web design, marketing and branding. Going from strength to strength, the company recently celebrated winning the 'Supplier & Service Provider' award at the Pro Landscaper Business Awards 2022. Listed as one of The Drum's top UK digital agencies in 2021, the full-service agency provides web design, branding, SEO, PPC, photography/videography, online marketing, telecoms, social media and more.
Adtrak office