Watkins Wellness®, one of the world's leading manufacturers of hot tubs and aquatic fitness products, has been improving people's lives for more than 45 years as the global maker of hot tubs and aquatic fitness systems, including Hot Spring® Spas, Caldera® Spas, Freeflow® Spas, Fantasy® Spas, and Endless Pools® Fitness Systems. They maintain operations in 5 countries including the UK and Belgium, and a dealer network exceeding 1,000 retailers that span more than 70 countries.
Supporting Dealers Every Step of the Way
Watkins Wellness takes account of the in-country professionals needs and the needs of the local consumer. As part of their global approach, they are highly focused on providing professionals with the local support they need. The dealers can count on:
Multilingual, highly specialised sales support, as well as technical support staff that can support the company's needs.
Localised marketing materials and trainings such as national UK websites supported with effective digital strategies to maximise web traffic and drive leads to their showrooms.
Strategically placed distribution centres in the United Kingdom and Belgium.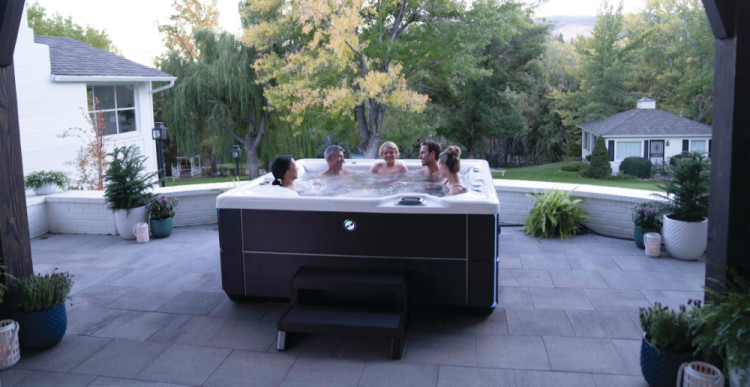 Watkins Wellness® spa
People in dealers' community are looking for ways to relax, reconnect, reduce the effects of aging and live healthier, happier lives. When they sell with Watkins, they sell wellness. Their spas are built for comfort, design, and performance. With the help of their dealers, they inspire, invigorate, and transform customers in mind, body, and spirit - one soak at a time.
Manufacturer's hot tubs offer the confidence of a product protected by one of the most complete warranties in the industry. Watkins engineer their hot tubs for dependability and build them with high-performance components. From precision craftsmanship to rigorous quality control testing, each of their spas is subject to strict standards for fit and finish.
Watkins Wellness® swimspa