Rob Carlin, Managing Director at Superior Wellness took part in a 30-day study in June 2023 to assess the benefits of using a Chill Tub in his daily routine.
What really happens after using an Ice Bath every day for 30 days
Cold water therapy can have many different benefits on the body including reducing muscle soreness, improving recovery time, decreasing inflammation and improving circulation. Dr Imran Khan, founder of TransformNow, launched in 2013, has over 20 years' experience in the health sector on both a practical and academic level supported this study. Based nationwide, they are proud to have won UK Fitness Awards in 2019 for Science and Innovation.
Working in partnership with TransformNow Superior Wellness set out to assess what happens to your body after using the ice bath every day for 30 days prior to Rob's daily workout.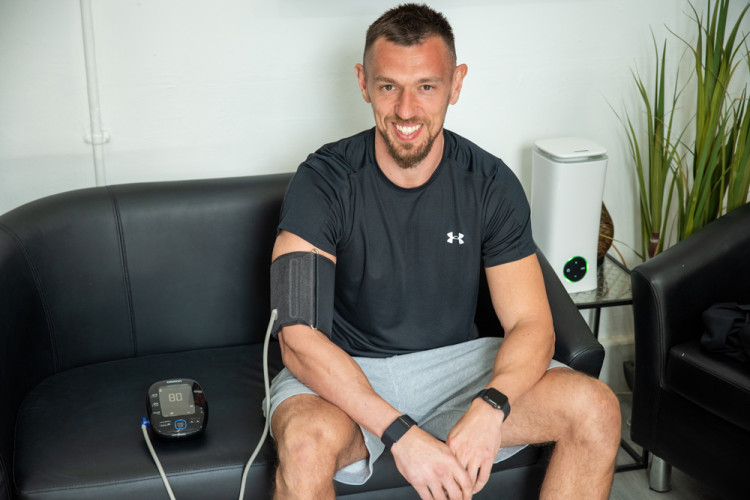 Rob ran a series of tests with TransformNow at the beginning and end of the 30-day study to compare the results
Superior Wellness documented Rob's Chill Tub 30-day study journey on social media with regular updates and videos on his progress including any changes he was starting to see. During this time, he noticed that his energy levels and recovery improved, he felt happier and he was sleeping better too.
Watch this video toi find out the results
Rob Carlin told what the experience was like using the Chill Tub every day: "I actually enjoyed the experience. The first few days were hard but once I got used to it I was actually looking forward to using the Chill Tub. I did notice a considerable difference in my energy levels and it certainly help with my recovery from training. I suffer from poor circulation and took a photo at the start of the study and at the end and my circulation had definitely improved.
I also felt it improved my mental health too. I felt much happier and positive and on average I actually slept better too. I would like to thank Imran and the team at TransformNow who provided me with the tests to carry out this study. I am also continuing with the ice bath journey and I am now a regular user of Chill Tubs."