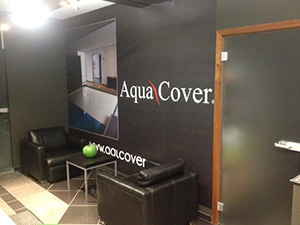 Aqua Cover is a manufacturer and specialist in the submerged slatted covers market since 1996.
Its head office and production site are located in Belgium, at Andenne, very close to Namur.
Aqua Cover is the only manufacturer of submerged slatted covers with an inline motor offering two different drive systems: The Aqua Cover Premium (with mechanical end stop detectors) and Aqua Cover Light (electronic end stop system - the traditional system).
To meet the demands of its customers, Aqua Cover also sells aboveground slatted covers (the Exterior range) and premium ribbed tarpaulins (4 Seasons). Lastly, with the Aqua Cover Resort range, the company offers an ideal product to cater to customers such as municipalities, recreation centres, campsites and hotels.
Aqua Cover constantly develops and improves its products, working together with its customers and suppliers.

The company owes its success to three main factors:

1) Ease of Installation:
With a tubular engine immersed directly in the pool, it requires no manhole chamber for the motor.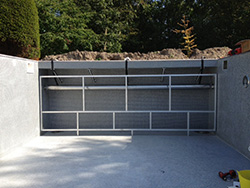 2) Ease of operation:

By using mechanical end stop controls independent of the motor (IP68 inductifd detectors fixed on belts), or an electronic system.


3) Greater reliability:

The water-resistance of the Aqua Cover Premium motor is covered by a 10-year guarantee.
The water-resistance of the Aqua Cover Light motor is covered by a 4-year guarantee.