New range of heat pumps for the 2020 season

This innovative company in research and development for the assembly of DURAHEAT(TM) heat pumps and DURAVISION(TM) underwater LED lighting is unveiling its new range of heat pumps for the 2020 season. Alongside the DURA+ and DURA PRO heat pumps, they now also have the DURA V and Vi vertical ventilation systems with a polymer body.

A vertical ventilation
Available in 7 different models and equipped with 10 to 24kW of power for swimming pools ranging from 40m3 up to 95m3, these new heat pumps include 2-speed silent vertical ventilation offering a more compact design for easier installation. They are easy to install as they do not require any by-pass set-up thanks to their built-in FullFlowTM technology.

Latest generation technologies
These heat pumps transfer heat from ambient air (from -10°C) to the swimming pool water with a maximum COP of 14.6. Thanks to their vertical concept, they capture a very large amount of heat in the big evaporator and transfer this heat to the swimming pool water through a titanium condenser that uses NoFrostTM technology. If the evaporator freezes, the HotDefrostTM safeguard system is triggered, without any loss of temperature for the pool or jacuzzi water. They use R32 refrigerant, which is more environmentally-friendly and efficient.

Remote control
DURA V&Vi heat pumps are very simple to use with the touchscreen digital control panel on the device's casing. They can also be controlled via LinkTouchTM, which lets you control the DURAVISIONTM LED lighting, the DURA V and Vi heat pumps and the pool cover.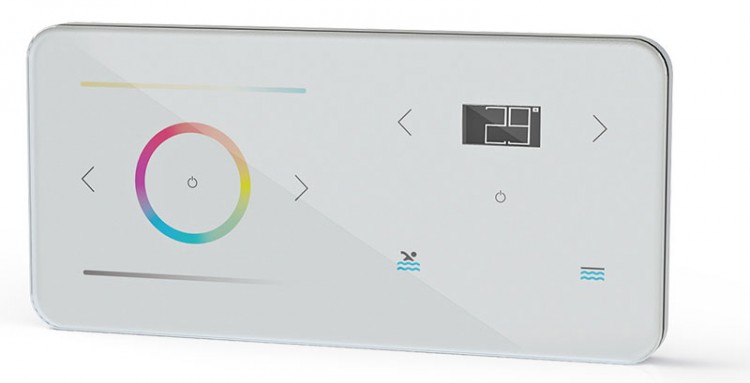 LinkTouchTM