House of DURATECH is a producer of sustainable LED lighting, with 18 years of experience in developing and manufacturing pool products in Belgium.

A new range of LED lights for every situation
They introduce the DURAVISION LED lights range which provides a solution for every situation based on the expectations of the pool owner, the type and colour of the pool, the power of the light desired and the budget.

Available in 3 sizes
Each DURAVISION type comes in three sizes (50/100/170) and in combination with a large assortment of face plates it adapts perfectly into the look of the swimming pool. Only the size 170 is suitable for pool renovation. Every box contains a complete retrofit kit to install the light in a PAR56 niche.
The VISION Wall Conduits fit to the different sizes and models of these LED lights as well as to all type of pools, concrete with tiles or liner and thin wall pools.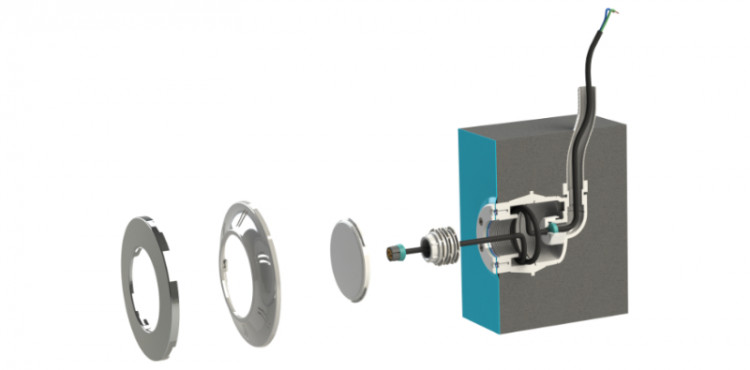 The DURAVISION LED lights range is easy to intall
The LED light is easy to install thanks to the 2-wire technology including for RGB LED lights. Giving also the possibility to re-use the existing wiring when replacing a Halogen by an LED light.
Thanks to the ClickOn system, installing a lamp takes less than 10 seconds and without any tools.