With total freedom of movement, this exclusive WIRELESS electric spa robot runs on a lithium-ion battery that can be recharged in 4 hours and which offers 1 hour of autonomy (i.e. 1 cycle).
SPABOTTM, exclusive WIRELESS electric spa robot
With easy starting once it is placed in the water, the SPABOTTM effectively cleans the bottom, sides and waterline of all spas up to 3 x 3 m. Its active brushes, associated with a filtration basket that filters to 100 microns, eliminate a large quantity of impurities for optimal cleaning quality.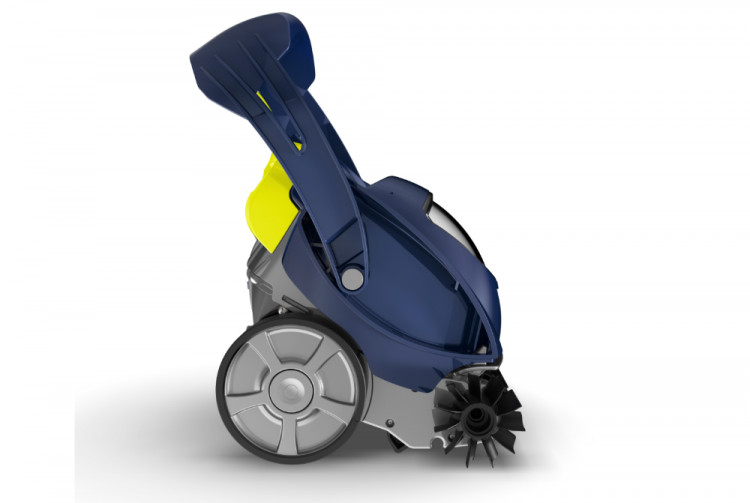 Zodiac® SPABOTTM Spa robot
Weighing only 2.5 kg, the SPABOTTM is easy to use and handle and floats on the surface for easy removal. This wireless cleaning robot also offers simplified filter access from the top as well as easy visibility thanks to a transparent window.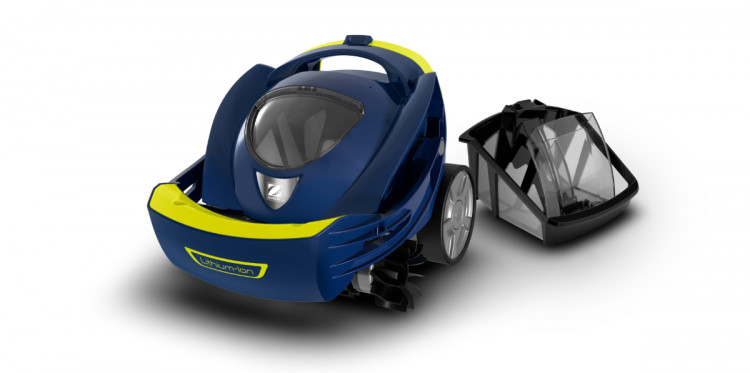 SPABOTTM offers simplified filter access
SPABOTTM won the Gold Trophy in the Equipment Innovations category of the 2022 Swimming Pool Trophies.