Drop is a spa designed to proudly show its curving forms off outdoors. A refined Finnish design with welcoming ergonomic seats, combined with the high quality of its materials, make it a successful wellness experience.
A spa with a refined Finnish design
Designed with state-of-the-art technology, this spa also incorporates electrical or traditional heating (depending on your wishes) to maintain an ideal temperature at all times.
The Drop spa has managed to combine style and quality, both indispensable to its users' satisfaction. To meet the most demanding customers in terms of luxury and high quality, and for space not to be a restrictive criterion, Drop has launched a new spa model specially designed for small spaces.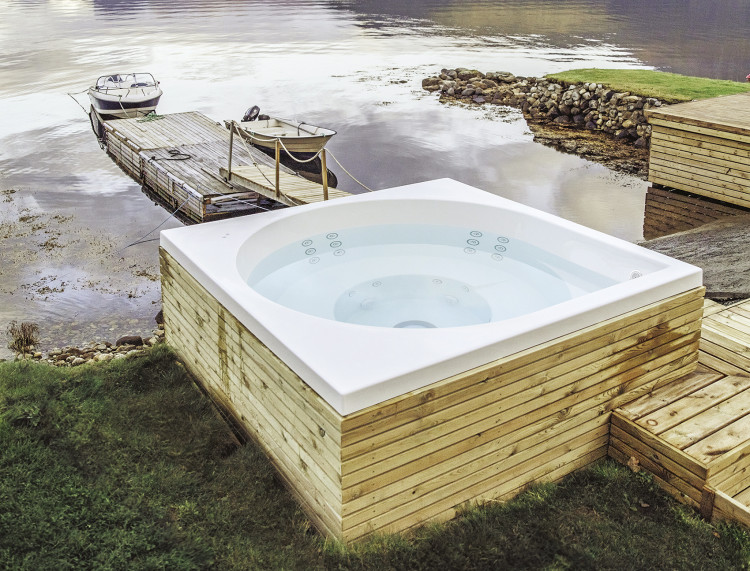 Spa Drop Vuolle Compact
The Drop Vuolle Compact is ideal for urban spaces, for an installation on a terrace, a roof or in a small city garden. Like the entire Drop range, this model combines cutting-edge outdoor spa technology and the benefits of hydrotherapy, with 3 massage seats equipped with hydromassage nozzles.