An expert in accessibility solutions for persons with reduced mobility, AXSOL offers a wide range of products to facilitate pool access: fixed and movable pool lifts, wheelchairs, etc., with solutions adapted to all PRM access problems.
Designed for both private use and for professionals of the tourism and leisure sectors, the entire range has been designed to enable persons with reduced mobility to safely enjoy the pool and thalassotherapy and balneotherapy establishments. All this equipment is exclusively distributed directly by AXSOL in France or through its network of retailers.
A focus on the two most acclaimed and economical solutions
The EcoPool movable lift: operating via electric jacks, the EcoPool lift is used with assistance and enables the disabled person to be accompanied from the changing room to the poolside and to immerse them gently, simply and safely (from EUR6158 excl. tax).
The fixed Isis PK lift: a hydraulic lift connected to the water mains, the Isis PK enables persons with reduced mobility to access pools totally independently. With a robust design thanks to its load-bearing capacity of 150 kg, it is assembled as easily as it is disassembled, with no operation required in the water. Several options are available, including a safety belt, head rest, lifting armrests, footrests and a power control unit located on the left side (from EUR5250 excl. tax).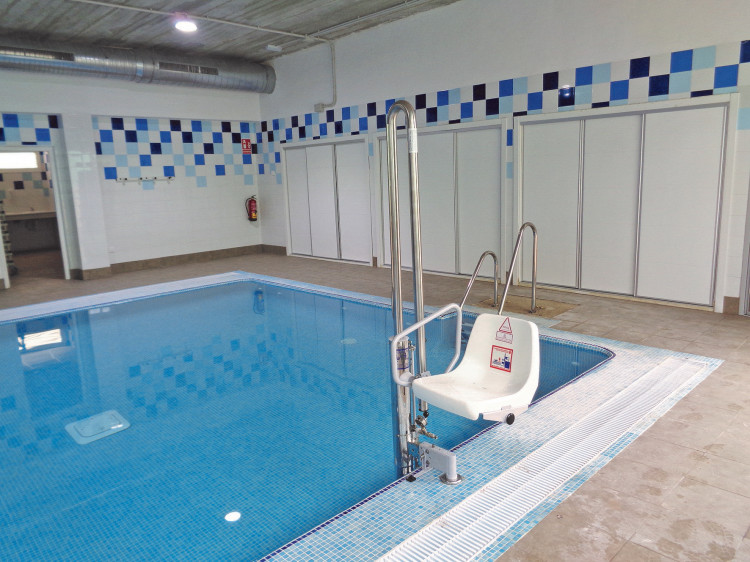 Isis PK