Aware that today's market demands intelligent, energy-efficient and environmentally-friendly products, Emaux wishes to best meet these expectations in the swimming pool sector. This is why the company has invested heavily in the development of a series of top-quality equipment.
Galaxy Single and Multi-element cartridge filters
Among them, the new Galaxy Single/Multi-Element cartridge(s) filters have been designed with a high-quality tank, combined with the advanced multi-element filtration. The result offers higher hydraulic dirt-catching performance, making it an ideal alternative for residential and commercial swimming pools.
Simple to maintain and use, this filter has detachable easy grip handle, a large flow air relief valve, a smart indicative pressure gauge, a large water drain (1.5"), a robust 3-in-1 clamp kit, a resistant plastic tank.
It could be discovered on the Emaux stand, alongside other new products such as Ultra-Power pumps for commercial swimming pools, high performance and in different powers (from 4 to 7 HP), the E-Lumen X available in several series, for warm white, cold white, blue or RGB variant lighting...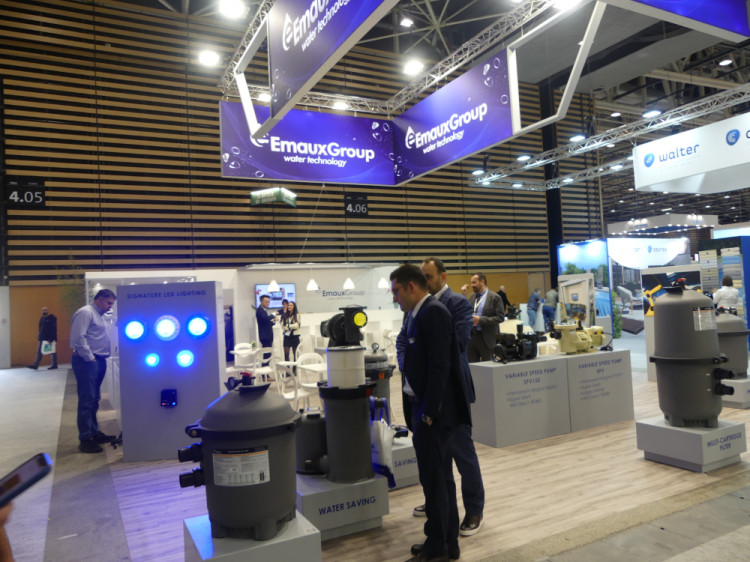 EMAUX stand at Piscine Global Europe 2022 ©EuroSpaPoolNews