New for 2023 from Zodiac®, this horizontal Full Inverter heat pump is designed for small and medium-sized swimming pools. It stands out for its elegant and refined design, integrating perfectly into all outdoor environments. The range comes in 4 power versions.
Full Inverter technology: silence and energy savings
Thanks to Full-Inverter technology, the Zodiac® Z250 heat pump adjusts its power according to the pool's real heating needs. It thus optimizes energy consumption, also avoiding consumption peaks. Its 3 modes - Boost, Smart and Ecosilence - to ensure swimming comfort, even in cold weather (operation in temperatures as low as -7°C outside). The air blowing from the heat pump is horizontal.
Its streamlined design offers clean lines, combining discreet black and anthracite gray in the garden. The use of the heat pump is simple and intuitive, in particular thanks to its digital LCD screen on the front panel, allowing comfortable reading of the pool water temperature information.
Reversible, the Z250 heat pump heats and cools water in pools up to 90 m3. It operates with R32 refrigerant gas. The warranty on the heat pump is 3 years, the compressor 5 years and the condenser 10 years.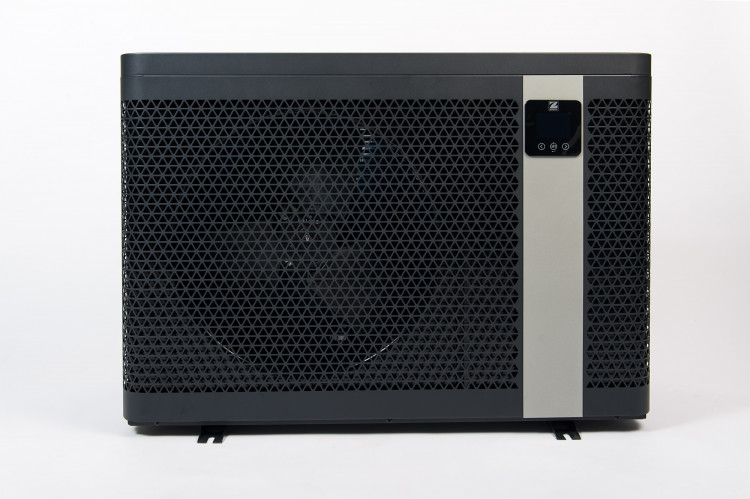 Z250 pool heat pump