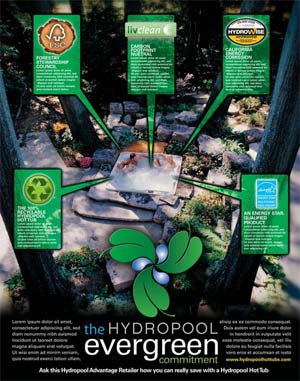 Hydropool is committed to being a leading edge environmentally friendly manufacturer and produces carbon-neutral hot tub and swim spa.
A partnership with
Livclean Corp
has just been finalized to enable the company to measure the environmental footprint its manufacturing facility and fund
environmental rehabilitation projects around the world
that offset its carbon emissions.
It has also spurred the upcoming launch of the
Hydropool Evergreen Commitment
last fall. It includes all of the manufacturer's energy efficient technologies such as its Self-Cleaning System, Double Thermal Shield System and Hydrowise hard cover that has enabled to meet or exceed the California Energy commission's (C.E.C.) certifications standards.