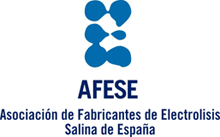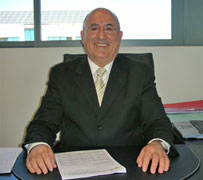 Santos Ruiz, Presidente de AFESE
The BSV, Idegis, Monarch Pool Systems, Natural Chlor and Zodiac Pool Ibérica companies have founded the Association of Salt Electrolyser Manufacturers (AFESE) in Spain.
The main aims of this association are to inform and sensitize the public about this system, to publicize its advantages for health and environment, make people become aware of the importance of correct treatment of swimming-pool water and dangers of wrong use of chemicals.
"
We know that people are not aware of this system as yet because during surveys of the agglomeration communities that are conducted every year, 75% of the people declared that they didn't know what was salt electrolysis and what were its advantages. Thus, we thought that it will be wise for us to join hands and form an association to conduct this task of spreading information
," explains
Santos RUIZ, Chairman of AFESE.