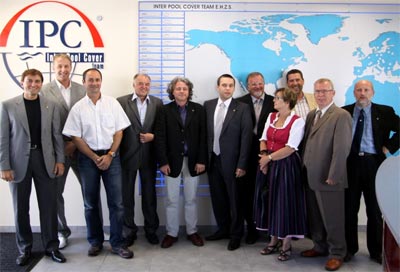 Like every year, the General Body Meeting of I
PC team, the European association of telescopic swimming-pool and spa shelter manufacturers and suppliers
, took place this year. - At present the IPC Team has
31 members who sell in 40 countries of Europe, Asia and America.
The General Meeting took place on the 13th of June 2009 at the Headquarters of the
ALUKOV HZ Company in the Czech Republic.
The participants (16 countries) reviewed the present situation of the Europe Branch and discussed several topics including the
possibility of globalisation of the marketing of the group.Mr. Jan Zitko, CEO of Alukov HZ, of Czech Republic
, who is also the President of the Association, was confirmed in his role while
Mr. Wieslaw Rygielski CEO Alutherm Poland
was elected as the Vice-president.