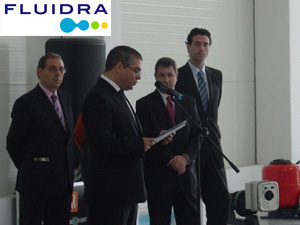 AstralPool, which belongs to the holding company Fluidra
, has launched a new facility in October 2008.
The new offices are located in the Leshegy industrial zone of the city of Szigetszentmiklos, very near to Budapest, Hungary, and replace the plant that Fluidra had in the south-east of the capital.
They will include a warehouse of more than 1 400 m², which will allow the storage of a wider range of stock and the faster accommodation of customers' requests, primarily in the swimming pool sector. This new structure is well connected with the country's motorway network.
During the ceremony
Joan Planes, the multinational's president
, said it confirmed
"the company's clear commitment to positioning itself in the European market and its faithful adherence to Fluidra's objective of growth and international expansion".