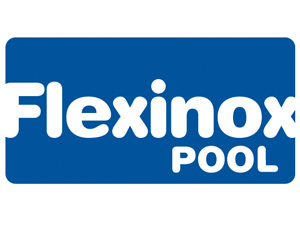 From last September 1st,
Flexinox joined Filinox
to merge into a single company, Filinox-Flexinox S.A., in order to unify both brands' synergies. Flexinox becomes Flexinox Pool, a division exclusively dedicated to manufacturing and commercializing swimming-pool accessories.
The brand image and the catalogue have been reshaped at the same time:
both will be introduced during the Lyon Fair Trade
at the same time as the new products the manufacturer will launch in 2009.
A revision process has been implemented to integrate the latest solutions developed for the brand into some of its products.