The National Swimming Pool Foundation® (NSPF®) Board of Directors announces new officers, two retirements, and three new members to support the board's ongoing focus to carry out the NSPF mission and to prepare for the organization's continued success and development.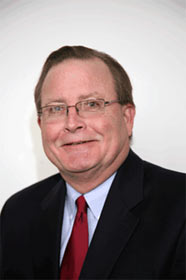 Mr. John PUETZ
In 2004, NSPF updated its bylaws limiting board service to three consecutive terms. As a result,
Mr. Phil SPERBER
and
Mr. Joseph HUNSAKER
retired effective November 1, 2009. Both board members volunteered their time and wisdom to NSPF for over 20 years. "
People of character hold broad influence and these gentlemen have had a profound impact. I will be forever indebted to their leadership, mentorship and friendship,
" emphasized
Thomas M. LACHOCKI
, Ph.D., CEO of NSPF.
Mr. John PUETZ
was elected President of the Board. He succeeds
Mr. Cory WILLIS
who served three consecutive one year terms ending October 31, 2009.
Mr. PUETZ
previously served as Treasurer of the Board and has held many leadership positions in the pool and spa industry. He is Director of Technology at Advantis Technologies, an Arch Chemicals Business.
Mr. Bill KENT
and
Mr. Don WITTE
were re-elected,
KENT
to serve as Secretary and
WITTE
as Treasurer. "
Our board plays a critical role in acting as the Foundation's conscience while defining our strategic goals to empower our chief executive officer and his staff to continue to elevate our field,
" explained
Mr. PUETZ
. "
I am honored to take the reigns of leadership for, what I believe, is the most progressive and influential education and research organization our industry has ever had
," he concluded.
Three new members were selected and accepted their appointment to serve:
Mr. Bruce DUNN
, President of Mission Pools,
Mr. Scot HUNSAKER
, President of Counsilman - Hunsaker, and
Mr. Dan JOHNSON
, President of Swim, Incorporated. "
These leaders have distinguished themselves with high ethical standards and a commitment to service. We look forward to working with them as they help us lead NSPF to an even brighter future
," summarized
John PUETZ
.
The NSPF mission remains to encourage healthier living through aquatic education and research. "
We are fortunate to have a stable and constructive board leadership philosophy,
" stated
LACHOCKI
. "
It is an honor for me to serve as CEO with this Board's guidance. The ultimate benefactor of our efforts will be those who use recreational water and live healthier lives because of it
."