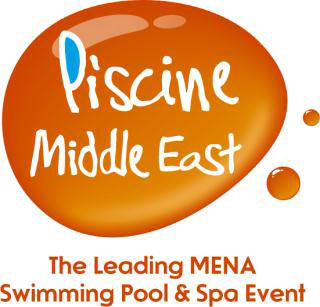 The first edition of the leading MENA Swimming Pool & Spa Event will take place from the 22nd until the 25th of April 2012 at the ADNEC, the Abu Dhabi National Exhibition Centre.
Organised by GL Events exhibitions, the first edition of Piscine Middle East show will bring leading international exhibitors to Abu Dhabi to meet their counterparts and showcase the latest innovation from the global pool industry to discuss opportunities and challenges in the most dynamic pool market in the world. Developers, contractors, as well as service providers in the pool industry will be able to meet companies which either supply ready-made, construct custom-made swimming pools, or both in Abu Dhabi.

The show is bringing the right balance between quality, price and qualified maintenance in the sector. With 60 international exhibitors and about 2000 visitors expected for this first edition, the Piscine exhibition will showcase a high quality range of swimming pools, spa products and services to specifiers and buyers in the Middle East, North African countries and India.


"The exhibitors participating in Piscine Middle East form part of the world leaders. Their role is to assist local leaders by offering them the latest equipment and technologies on the market and by training them to use such equipment." Says Mrs Noemi Petit, show director for GL Events Exhibitions.
"The Region has seen a massive shift focused on the well-being experience, expanding on an established market for pool and spa equipment and facilities. The UAE itself has become a phenomenon for the sector". She added.

With the latest techniques and innovations in the field of construction for water treatment, pools and spa, Piscine Middle East will be the new platform for both developers and contractors.

The Piscine Middle East 2012 in Abu Dhabi is set to be hosted between 22-25 April, in order to be the principal event every year to discuss trends, opportunities and challenges in the most big spa market in the world with an estimated value of 10 billion US Dollars by annum in 2011.


An educational program will be held in parallel with the show: a conference program to help professionals understand individual needs and advise them on how to handle customer relations. Piscine Middle East will train and inform, thereby offering a complete overview of the market.

The visitor pre-registration is now open. Register Here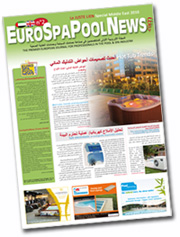 Le JUSTE LIEN SPECIAL Middle East No. 3

On this occasion, we will be present and will cover this event with our Le JUSTE LIEN Special Middle East No.3
Published in English and in Arabic, this not be missed third edition will be distributed free of cost at the entrance of the exhibition.

If you would like to place an Ad to promote your products through Le JUSTE LIEN -SPECIAL Middle East No. 3 or only to receive this publication, please send your request to contact@eurospapoolnews.com