Celebrating its 25 years, the Canadian spa manufacturer, Sunrise Spas, a division of Sunrise Leisure Group, announces a new management team in its European Distribution Center based in Zoetermeer, Holland.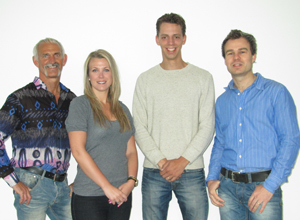 The team will be headed by Andrea Layfield - Management and Sales.
It consists of Paul Swartsenburg - Sales, Technical & Service Specialist, Rocco Goulooze – Sales, Warranty Specialist and Rob Goed - Logistics, Stock Management.
The new team is young, dynamic and enabled to offer support across Europe in five languages fluently.
Passionate about innovation and state-of-the-art engineering Sunrise Spas has been committed to producing products of quality and performance such as the Paragon series.