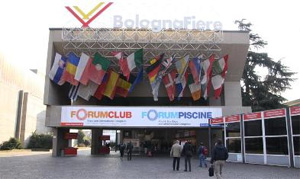 The International Exhibition and Congress will be taking place at the Bologna Fair from 21 to 23 February

The latest news, products and services from many Italian and foreign companies will be featured, as well as upgrades and training with industry experts: everybody who is anybody in the swimming pool world will be involved in three-day Bologna event.

Furthermore, ForumPiscine is the only event held in Italy able to offer all swimming pool and spa industry players – professionals and operators, architects and designers, public authorities and the private individuals keen to buy products– a truly international exhibition and congress.


The Emilia-Romagna Regional Authority has acknowledged the influence and importance of ForumPiscine far beyond Italy's borders by awarding it 'International Fair" status thanks to the results obtained in previous years; in 2012 alone, over 6,000 visitors and 160 exhibiting companies attended the event.