Darlly Europe is delighted to announce its collaboration with SPA-ESPAÑA who is also working in co-operation with Spafix to form a very comprehensive supplier of replacement parts and filters for spas in Spain, Portugal, Balearics and Canaries.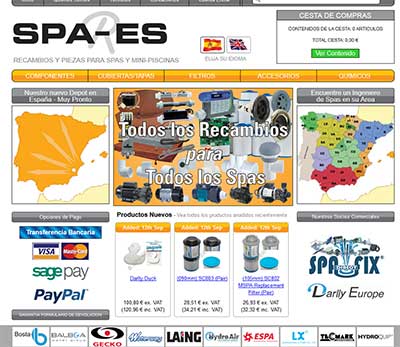 The service and website (www.spa-es.es) is designed to specifically meet the spare parts requirements of Spanish and Portuguese professional spa engineers and technicians.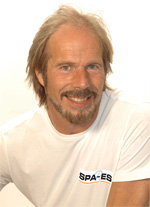 Bill Norris
"Darlly is, the world's best manufacturer of quality filter cartridges," says SPA- ESPAÑA Bill Norris, "and we are delighted to be working with Darlly Europe. Replacement pool and spa filters as well as spare parts are very easy to find on the website and show real time stock levels".

Bill added "SPA- ESPAÑA, run by myself and Zoila, can supply almost every spare part for all makes of spa. We also offer an email and telephone helpline service, providing accurate advice and information from our technical staff".

Professional account clients can also register in a directory for hot tub owners looking for a spa engineer or technician, based locally, who can provide them with on-site engineering and maintenance.