The desire among private individuals for balneotherapy, spas, saunas and hammams is growing. To find reliable advice on products for use in such equipment, they naturally turn to professional pool builders.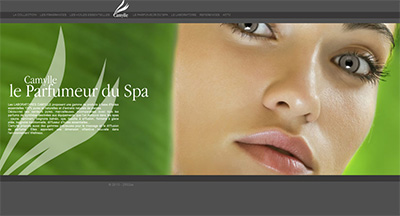 The latter are therefore gradually becoming the principal partners and distributors of Camylle products to the general public.

To correctly advise their clients, it is important that they familiarize themselves with the compositions of these products and their specificities. That is why the perfume company has recently added information on the oils in its emulsions on its dealer information site.

What exactly is an essential oil, how is it extracted, the origins of its use throughout history, their effects on the cells of the body to help stimulate the mind, the benefits and goodness that they provide to the whole organism. The advantages of each of them are described, giving users a reliable source of information.
A section is devoted to professionals who run a spa, guiding them on how to organize the event programmes of the wet areas that are insufficiently exploited, and how to promote the sauna/hammam in the best possible manner and create an olfactory identity particular to its creation. And, of course, one also finds the entire boutique section online featuring all the Camylle products.
Professionals can apply to us if they wish to become a retailer of these products or open an online account to take advantage of our special terms and conditions.