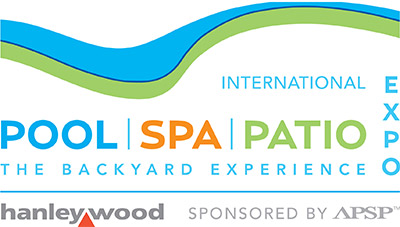 Attendee online registration is now officially open for business for the 2014 Int'l Pool | Spa | Patio Expo [PSP], taking place November 5-7, at the Orange County Convention Center in Orlando, Florida USA, with the educational conference taking place November 2-7.
The Int'l Pool I Spa I Patio Expo brings together landscape architects, builders, construction materials manufacturers and suppliers, retailers, as well as service providers. Held in Orlando, visitors get the opportunity to network and learn the tricks of business at seminars organized exclusively for industry professionals while interfacing with exhibitors who are gaining international exposure for their brands.
The show provides a platform for attendees to network face-to-face with manufacturers, distributors and representatives of all sizes displaying products, services and equipment for the pool, spa and backyard industry.
Education at the Int'l Pool I Spa I Patio Expo is carefully thought-out, crafted and developed BY industry leaders for industry professionals. PSP offers learning experiences through a variety of educational programs.
PSP's Conference program features practical solutions, enhanced learning and proven strategies for increasing companies' productivity and profitability.
APSP (The Association of Pool and Spa Professionals) presents several training courses for industry professionals at the Expo for builders, technicians' services and hot tub technicians.
Genesis 3 Design Group provides an international forum for continuing education and the establishment of higher standards in watershape design and construction. Course topics range by selected class but will cover perspective drawing, construction engineering and development of design and design standards.
Top industry organizations: ASA/ACI, NPC, FPSIE/NSPF have partnered with the Expo to bring a high level of education. The expo offers certified pool operator certification (CPO), shotcrete nozzleman certification, national plasterers' council start-up certification and certified aquatic energy auditor (CAEA) courses.
EXHIBIT DATES at Orange County Convention Center, Orlando, FL USA
Exhibits: November 5-7, 2014

Conference: November 2-7, 2014