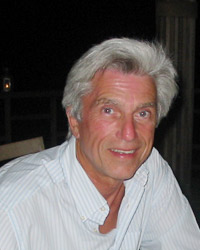 Alain BISBAL
After 9 years of existence, the management of the L'EAU BIEN-ÊTRE network sought the assistance of Alain BISBAL (33 years in the pool business) for animating and developing its network.
Currently consisting of 17 outlets, his development objective is about thirty stores within 2 to 3 years.
Alain BISBAL explains his motivation for joining the brand's network: "These are all customers and a team that I know and appreciate. The original concept appeals to me, it's time to enhance it, to expand it and to go out and explain it. Discussions are needed to bring together all the partners, whom we have to also support in the field. The first step was taken in early September, with the redesigning of the website, the first show-window that his customers see, thanks to a reinforcement of internal and external Communications."
Alain BISBAL was present at the Lyon exhibition to meet his loyal partners and forge new relationships.