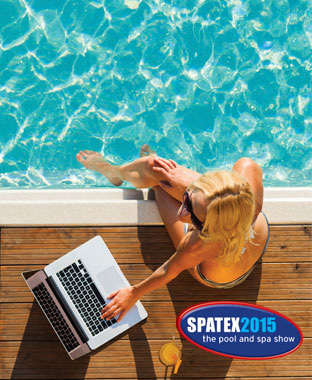 SPATEX 2015's organizers recommend to leisure operators responsible for pool maintenance not to miss an essential seminar on Tuesday February 3rd on how to keep pool water healthy.
In conjunction with the UK's leading wet leisure Exhibition, SPATEX 2015, the Pool Water Treatment Advisory Group (PWTAG) is holding an IMPORTANT one-day FREE Seminar on Tuesday February 3rd (10am – 4pm).
The seminar will be hosted by world-renowned water treatment experts who will deliver the latest research and guidance.
Important figures:
● Alarming new data shows that 1 in 4 public pools has inadequately trained staff
● 1 in 10 manage their pool filters in a potentially dangerous manner
● 1 in 10 has inadequate emergency plans.
This important technical seminar will provide information on the health risks associated with swimming pools, spas and interactive water features and offer effective and comprehensive advice on the prevention and management of problems such as Cryptosporidium. It will also give the latest guidance on good pool design and the best approach if problems go legal.
It is aimed at leisure managers, pool operators, public health staff, environmental health officers, hoteliers, schools etc.
Register to attend by clicking here